Artificial Intelligence is rapidly moving forward in the technology sector. It is finally beginning to create an impact on the global economy. AI proponents believe that it has the potential to transform the world. This brings Artificial Intelligence influencers to the forefront of the IT food chain.
Sundar Pichai, Google's chief executive officer, describes AI as "more profound than electricity or fire".
But AI is still in its infancy and needs to be nurtured by Artificial Intelligence influencers in order to grow. In this article, we list down AI's power players who are industry experts, product innovators, and researchers with a massive following. These personalities constantly bring the latest insights and AI trends to their followers.
Here are the Artificial Intelligence Influencers You Must Follow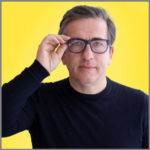 Spiros Margaris is a globally recognized influencer in Fintech, Insurtech, AI, and blockchain technology. He serves Margaris Ventures as its Vice Chairman and Advisor. He has recently joined the advisory board of Wefox Group. The 'influencer as an advisory board member model' is becoming popular nowadays as it enables companies to get a pulse on the market and access to more outreach of their brand.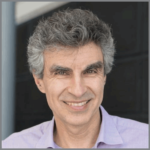 Yoshua Bengio is a Canadian computer scientist. He is recognized as one of the world's leading experts in Artificial Intelligence and is also a pioneer in deep learning. Bengio has been a professor in the Department of Computer Science and Operational Research at the Université de Montréal, since the year 1993.
In addition to holding the Canada Research Chair in Statistical Learning Algorithms, Bengio is the founder and scientific director of Mila, the Quebec Institute of AI which is the world's largest university-based research group in deep learning. In 2018, Bengio collected the largest number of new citations in the world, thanks to his many publications.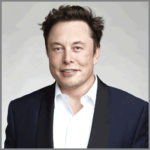 If you ask people to name one of the most influential and forward-thinking tech leaders, one of the names most likely to come up will be Elon Musk. Musk is a man with several missions. He is the founder of The Boring Company, co-founder and co-chairman of OpenAI and founder, CEO, and lead designer of SpaceX. He is also the co-founder, CEO, and product architect of Tesla, and the co-founder and CEO of Neuralink.
Musk's 17 million followers on Twitter reflect his global appeal. His immense social media presence has been at the forefront of debates. In a way, he is a channel through which topics can generate interest and hold prominence in internet public forums.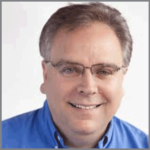 Evan Kirstel is a thought leader, technology influencer, and B2B marketer. Kirstel is based in Boston, USA. He is a chief digital evangelist and co-founder of EviraHealthm and top technology "influencer" with a direct social media following of more than 400,000 (252K Twitter, 55K LinkedIn, and 95K Instagram followers).
With an organic reach of tens of millions, Evan is helping B2B tech brands like AT&T Business achieve massive visibility and scale across social media in areas like cloud, 5G, HealthTech, IoT, AI, Digital Health, AR, VR, Big Data, Analytics, and Cybersecurity. Kirstel was named the 4th Most Engaging Digital Marketer in 2018 by Brand24.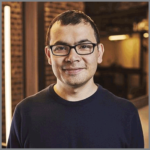 Google DeepMind's co-founder and CEO, Demis Hassabis is one relentlessly curious public face of Artificial Intelligence. He started his career as one of the world's leading Artificial Intelligence influencers. After graduation, he joined renowned game designer Peter Moleyneux's studio, Lionhead Studios, where he worked on the iconic deity simulator, Black & White, as the lead Artificial Intelligence programmer.
In 2010, Hassabis founded his own studio dedicated to AI known as DeepMind, which was subsequently acquired by Google in the year 2014. At DeepMind, he continues to develop neuroscience-inspired and general-purpose learning algorithms.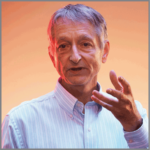 Geoffrey Hinton is known as the godfather of 'Deep Learning', which helped Google's AlphaGo beat a grandmaster on the past, present, and future of Artificial Intelligence. His work in artificial neural networks is unparalleled. Over the years, he made several contributions to deep learning in Boltzmann Machines, mixtures of experts, time-delay neural network, Helmholtz Machines, and Product of Experts.
Hinton's goal is to develop a learning procedure which will mimic the use of the human brain. It will be able to handle complex problems with large, high-dimensional data to show how the brain works. Hinton was awarded the Turing Prize in 2018 for his work in deep learning.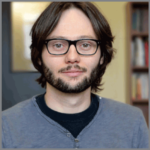 Hugo Larochelle is a machine learning professor and a Google Brain researcher whose retweets help his followers to access the state-of-the-art research material. His research focuses on machine learning and the development of complex algorithms that could extract the fullest possible value from data.
Larochelle is particularly interested in deep neural networks and AI problems like computer vision and NLP (Natural Language Processing). As a research scientist at Twitter, Larochelle has spent a considerable amount of time researching machine learning. He regularly keeps updating his Twitter feed with the latest news in AI and ML.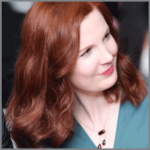 Kate Crawford is a researcher, professor, and author who has spent the last 10 years studying the social implications of data systems, AI, and machine learning. She is the co-founder and co-director of the AI Now Institute at New York University, which is an interdisciplinary research center dedicated to studying the social impacts of AI.
Crawford is the principal researcher at Microsoft Research New York and also a visiting professor at the MIT Media Lab. She predominantly focuses on the far-reaching consequences that AI and robotics could potentially have on the world. Recently, she launched the AI Now Initiative, which is designed to continue the research done by her and her peers on the effects of AI, to create a more equitable future.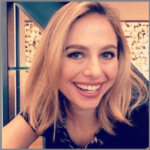 Sarah Austin is the CEO and founder of Broad Listening, an entrepreneur, and a much-loved American Internet personality. She is dubbed "America's Tweetheart". She is known for her work with artificial emotional intelligence agents. Austin first began her internet fame with a web show called Party Crashers, wherein she crashed Silicon Valley tech parties.
Austin is also the founder of Coding FTW, which is a non-profit organization established to assess and address the gender divide which is prevalent in the technology industry.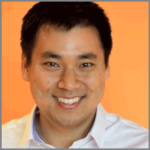 Larry Kim is the chief executive officer at MobileMonkey which is a messenger marketing platform that amplifies Facebook advertising. He has been named Search Marketer of the Year by PPC Hero, Search Engine Land, and the US Search Awards. Kim has been the most Influential PPC Expert for 3 consecutive years from 2013 to 2015. And, he also authored the most shared PPC article of all time.
Kim has been a prolific writer for over 7 years. He covers topics around internet marketing and social media and is a regular contributor to industry websites and magazines including Inc. Magazine, Website Magazine, Search Marketing Standard, Search Engine Journal, DM news, and numerous other business, technology, and internet marketing publications.
The world of artificial intelligence is constantly evolving, with new job opportunities and products springing up constantly. With so much advancement in this field, there has never been a better time to start building a career in AI and secure your future by equipping yourself with the skills required to bag a job in the AI domain.
I hope this blog on "10 Artificial Intelligence Influencers You Must Follow in 2019" was helpful to you. To get an in-depth understanding of Artificial Intelligence and Machine Learning, check out our interactive, live-online Artificial Intelligence Course here, that comes with 24×7 support to guide you throughout your learning period.